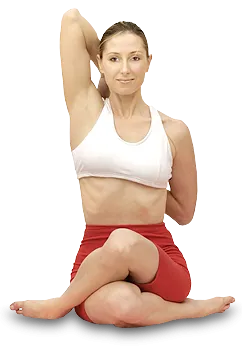 Have you been looking for a chiropractor in Whitestone? Unlike conventional medicine, which focuses on attempting to treat disease once it occurs, the chiropractic care offered at Cross Island Chiropractic Wellness Center in Whitestone emphasizes the importance of improving your health in an effort to reduce the risk of pain and illness in the first place. Given the option, most people would prefer to be healthy and avoid illness if possible, and chiropractic care can help those people achieve their health and wellness goals. For those patients who may already be in pain, chiropractic care offers a unique way to provide pain relief for many types of pain and conditions, including back pain, neck pain and more! Pain relief and pain prevention are two of the reasons that chiropractic services have become so popular, both here in Whitestone and around the world.
If you have been suffering from back pain in Whitestone, don't wait another second to begin your road to recovery! At Cross Island Chiropractic Wellness Center, our chiropractic techniques can assist patients with the rediscovery of health and wellness that had been previously known but long lost. For others, the chiropractic journey may offer a new sense of balance and wellness that one has never before experienced. If you want to start living every day pain free, call us at 718-746-4777 to schedule an appointment!

People around the world are recognizing the benefit of seeking an alternative to traditional medicine; one that will help them achieve and maintain optimal health without requiring invasive treatments such as surgery. Please take the time to meet the chiropractor and our network of chiropractic and wellness care professionals dedicated to helping you achieve your wellness objectives. To fully understand the nature of your health, we recommend that you join our free website membership program. Our primary focus is the immediate and ongoing formal education and housing
of 29 orphaned children in *Ouanaminthe,* Haiti. The Wellness for All Foundation also sponsors the education of an additional 100 children in the neighboring town of Malfety. We presently, and will continue, to align ourselves with non-profit and other organizations and individuals that share our goal of creating a self-sustainable Haitian nation. To this end we are currently working with Mission Life International, a non-profit organization based in Haiti, on the long term vision of constructing a Village of Hope.
The Village of Hope is a multidimensional model of living to help curtail poverty. It is based on vitalistic principles of honoring the relationships we have with our bodies, our land and with each other. The Village will be self sustainable and will house educational and vocational facilities designed with programs to promote youth leadership as a means of empowering local youths to become self reliant. The Village of Hope will serve as a template that communities in Haiti as well as other impoverished areas around the world can reproduce to improve quality of life and wellness.* Construction is well underway with a Birthing Center, our orphanage, the Famille Complexe Auto Parts and Repair Shop and a Gazebo. * *Be Changed Each Day, For the Better!* Stephen Simonetti, DC DPI/NGO Chiropractic Representative to the United Nations 2011-2017 Past President, Congress of Chiropractic State Associations President Emeritus, New York Chiropractic Council President Wellness For ALL Foundation Director, Cross Island Chiropractic Wellness Center
www.wellnessforallfoundation.org
www.cichirowc.com
[email protected]
(718) 746-4777 phone
(718) 746-4738 fax
(917) 494-9383 cell